Sharing a short and sweet barre ab burner that you can do anywhere! All you need is a mat. Let's set that core on firreeeeee.
Hi friends! Happy Tuesday! How's the week going so far? Today I have back-to-back podcast interviews and am going in for a much-needed haircut. A few times lately people have asked if I've highlighted my hair and my "highlights" (if that's what you can call them) are like 9 months old. I'm definitely looking forward to a fresh cut and feeling like a person again.
For today, I have an all-new barre ab burner for ya. The core portion of barre is always intense, so I thought I'd share a quick and fun burner that you can add to today's workout plans. (Also, if you're looking for workout ideas, make sure you're subscribed to my newsletter! I send out a plan each Friday for the upcoming week.)
For all of the core workouts I design, I like to include specific components: flexion, extension, rotation, and stabilization. This super short workout checks all of these boxes and also works all of the major muscles in your core (transverse abdominis, obliques, rectus abdominis, low back, glutes, and inner thighs, which are BFFs with your pelvic floor).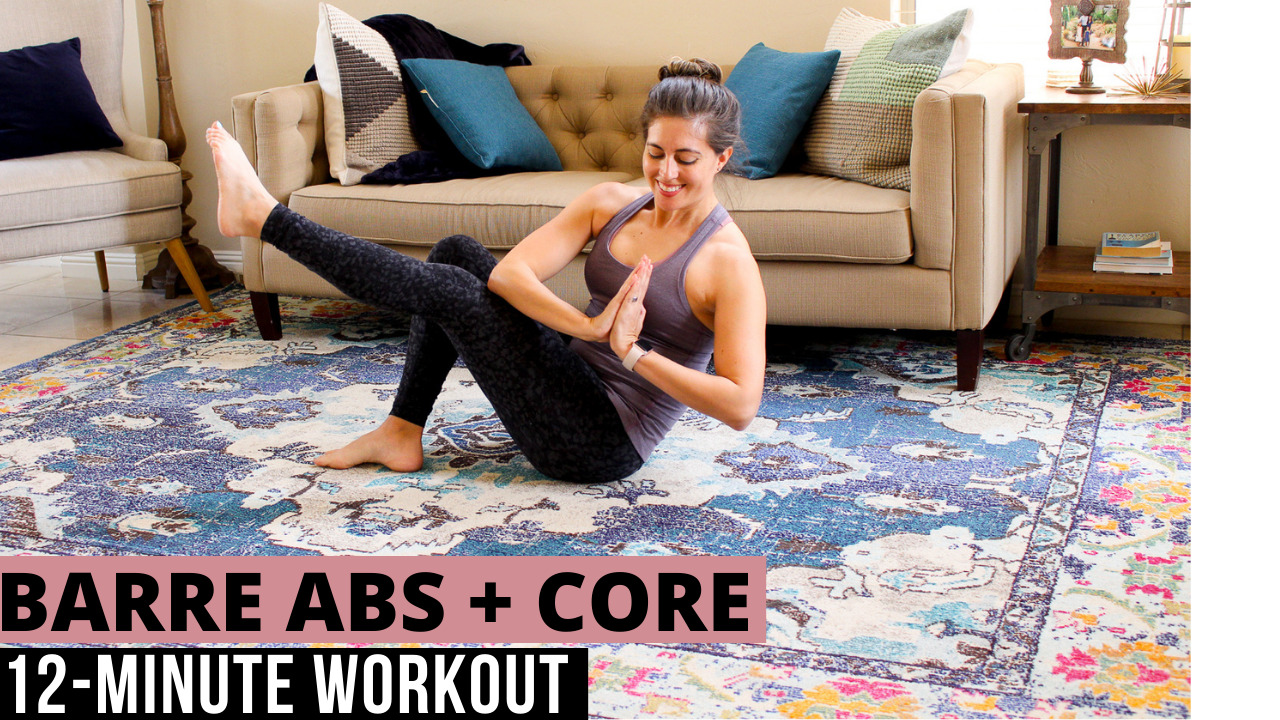 Here's the workout if you want to give it a try! Subscribe to my YouTube channel here.
12-minute Barre Ab Burner to Work Your Core
To get a full workout, try the above workout after this barre wild card workout. Heads up: if you like barre, I'll have the details up for Barre Bootcamp 2.0 exactly one week from today! Get ready. 🙂
Have a wonderful morning! Thanks so much for stopping by the blog today and I'll see ya in the morning!
xo
Gina